Fun Family Ideas to Celebrate Christmas at Home
Most of us are expecting quieter Christmas celebrations this year. But that doesn't mean you can't have a fun time with your loved ones at home! In our fast-paced environment, with education and career at the forefront of our priorities, we often lack the opportunity to interact with loved ones for extended periods— dinnertime would be the longest duration spent together for some families. But after Covid-19 hit, people are getting to spend more time together.
When the children in our NOVA Learning Intervention Programme stayed home during the home-based learning period, parents shared that they got to spend more time with their children, and use the parenting skills they had learned through parenting programmes, like Common Sense Parenting and Triple P (Positive Parenting Programme).
One boy shared that before the pandemic, he hardly got to see his mother because she was often busy at work. Now that she was working from home, they got to spend more time together and he enjoyed playing games and watching movies with his mother.
What better time for a family to learn to be appreciative of one another and get to know each other better than now?
Fun Christmas Celebration at Home Ideas
Since Christmas parties will be much smaller this year, families have to become more innovative in how they celebrate together. Here are some fun ideas for a cosy family Christmas celebration at home this year:
Have a family potluck
Let your kids choose a dish they would like to prepare for your Christmas feast. You can guide them through or get them to lead by following a recipe. This teaches them responsibility, leadership and how to follow instructions. If you prefer, your younger children can help to set the cutlery and make table decorations like hand-drawn placecards for each family member.
© master1305 / Freepik
Have an ice-cream party
Gather three to five different flavours of ice-cream and a variety of toppings, like M&M's, Oreos, Lotus biscuits, marshmallows, sprinkles and cereal— or cut fruits, berries and nuts for a vitamin-filled alternative. Display the toppings in special dishes and let your child scoop their own ice-cream and decorate it.
© Racool_studio / Freepik
Have your own family talent show
Put together your own homemade stage props and costumes and have your kids choose a talent that they would like to perform, like singing a song, doing magic tricks or reading a Christmas story. You can perform a segment too so that it is a family effort. You can even invite relatives to join in online over Zoom if you like.
© Freepik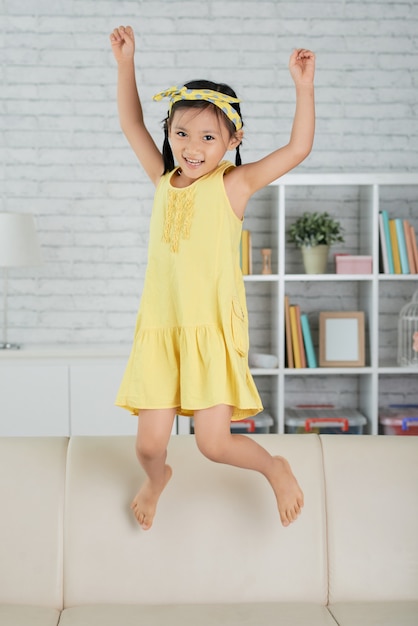 Have an online dance party
Put some music on and let your hair down! You can use dance video platforms like Just Dance Now for your kids to follow along. Your children will get to build their confidence through dance and express themselves during the freestyle section. You can also turn cleaning up after the feast into a dance party.
© pressfoto / Freepik
I hope that this has helped your family grow stronger together as one this Christmas. As you spend the holiday season together, even a small step in your relationship is something big worth celebrating.
Kah Yin
Facilitator, NOVA Learning Intervention Programme
Like us and share on Facebook so more families can learn and grow together. Let's build a community of parents strengthening family relationships at home!
Check out our Facebook Parents Support Group for more family fun inspiration
Read more